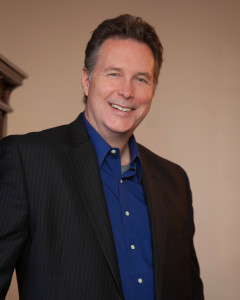 Tim Kurth is the founder of Your Best Openers and the primary content creator. He is a passionate Christ follower committed to serving everyone with excellence. Tim began competitive public speaking in seventh grade when he entered his first Optimist Club speech competition. Since then he has spoken to audiences large and small across the country and on three other continents. Tim has worked in churches and ministry organizations his entire career. He has degrees in education and psychology from Concordia University Chicago. He has led non-profit organizations, launched national and international mission initiatives, written a best selling book and coached other professional speakers in presentation best practices.
After his relationship with Jesus the most important thing to Tim is his family. He and his wife of more than 30 years, Elizabeth, have raised two wonderful children and are now enjoying their roles as grandparents. Tim's son Jesse, his wife Noel and their daughter Hanley live in Indianapolis. His daughter Laina teaches overseas and is currently in Cairo, Egypt with plans to teach elsewhere next year.
Tim and Elizabeth live in Wheaton, Illinois just outside Chicago.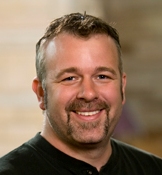 Toby Rowe is a contributor to Your Best Openers and will be adding his occasional insights and, perhaps, a daily devotional now and then. Active in youth ministry for more than 20 years now, Toby has helped lead more mission trips and weekend retreats than he can remember! Toby has served at two churches, and currently is the Mission Program Manager at Group Mission Trips and Simply Youth Ministry, and is one of the lead instructors for Group Publishing's "Next Level Speaker's Training." You can also find him co-hosting the Group Magazine Live show, being the Mission Mentor for youthministry.com, speaking and teaching at ministry events, or leading worship at his local church.
Toby, and his wife, Pam, live in Loveland, Colorado, and have four children.